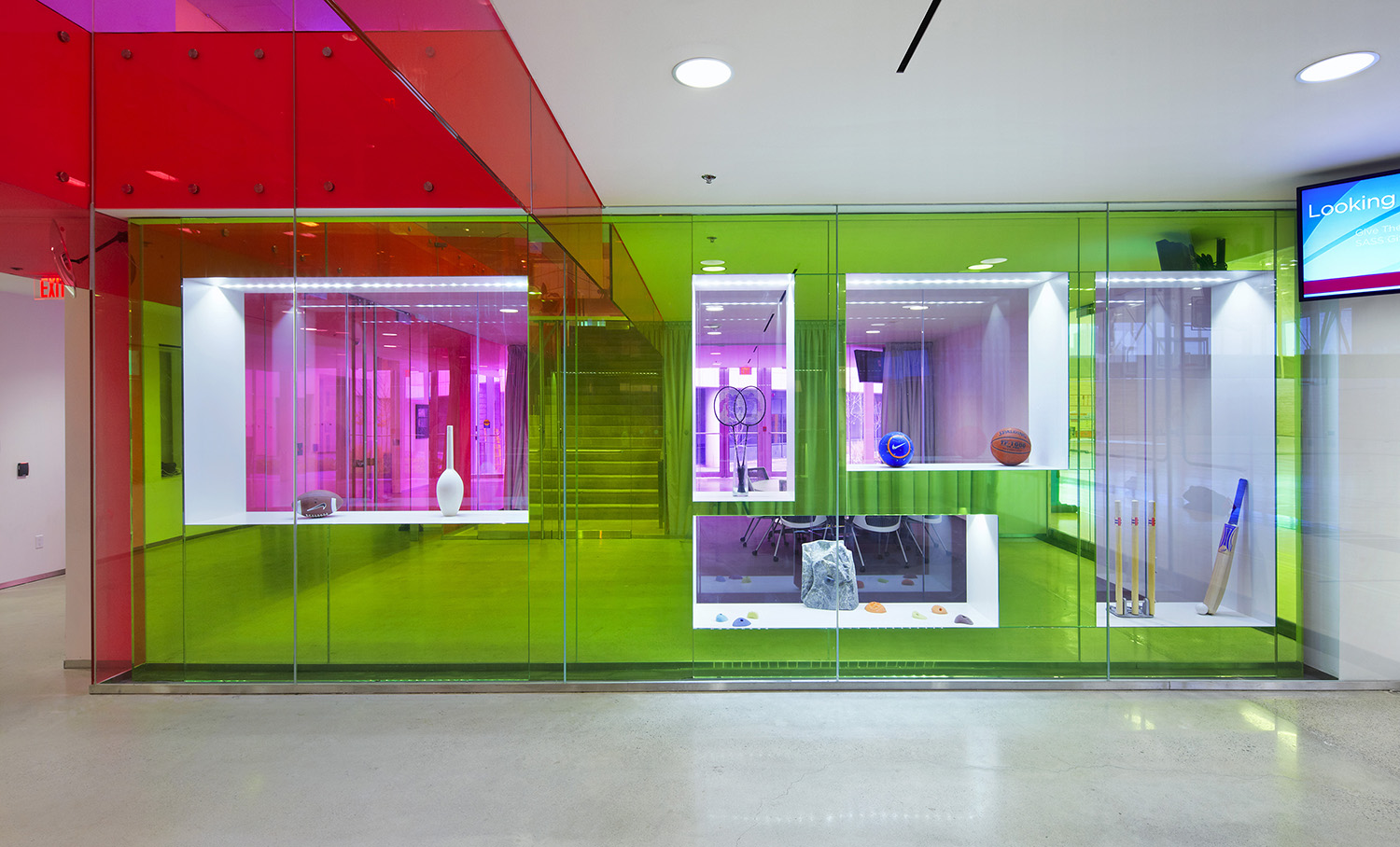 CCSAI Offices, Student Lounge & Computer Lab, Ashtonbee & Morningside campuses, Kongats Architects, 2011
This small set of interior renovations included new Student Union offices, lounge space, meeting room, and computer lab for the college's active student association.
Project Architect: Alar Kongats
Project Manager: Andrea Ling
Design Team: Andrea Ling, Jasmine Maggs
M & E: Crossey Engineering
Client: Centennial College Students Association Inc
Area: 400 sqm
Centennial College Athletic & Wellness Centre, Scarborough
Kongats Architects, 2011
Centennial College's Athletic and Wellness Centre (AWC) opened in 2011. The state-of-the-art recreation facility features a new 65,000-sq-ft gymnasium, squash courts, a climbing wall, 80-metre indoor running track, wellness treatment centre, cardio-fitness area and two aerobic studios. The building was designed to LEED Gold standards and won a Governor-General's Medal in Architecture in 2014.
Project Architect: Alar Kongats
Project Manager: Adam Trotter
Design Team: Jasmine Maggs, Amie Lee, Sukie Leung, Andrea Ling, Derek McCallum, Eric Van Ziffle
Structural: Halsall Associates Limited
M & E: Crossey Engineering Ltd.
Client: Centennial College Students Association Inc
Area: 5,600 sqm